Researchers are baffled after Skeleton Of Weird Creature Was Discovered on beach in New Zealand. This skeleton which is believed to have washed up on quite beach piqued the interest of locals who struggled to understand what type of sea creature the remains belong to.
According to some locals this is either failed government experiment on living beings or this is some kind of alien creature.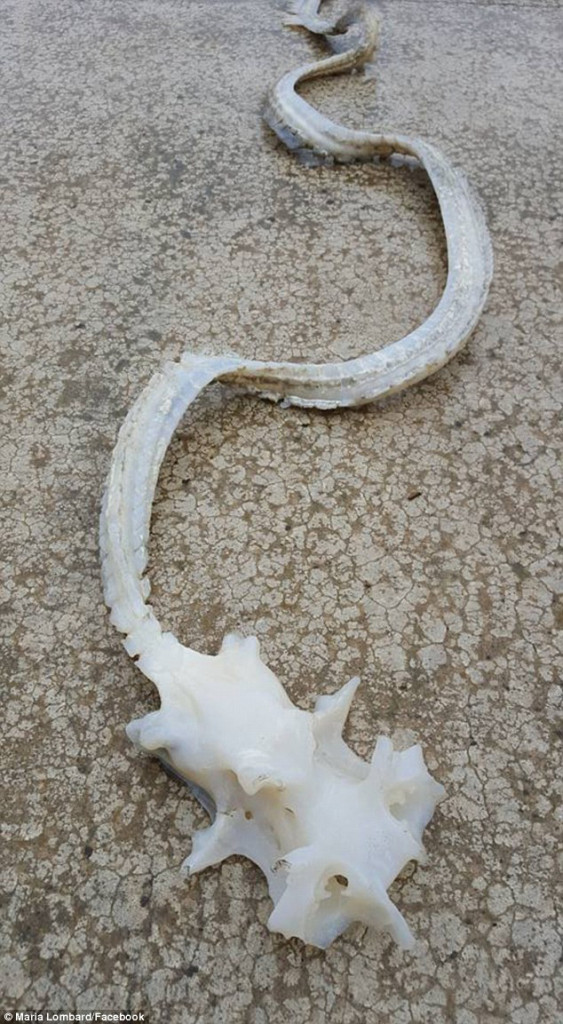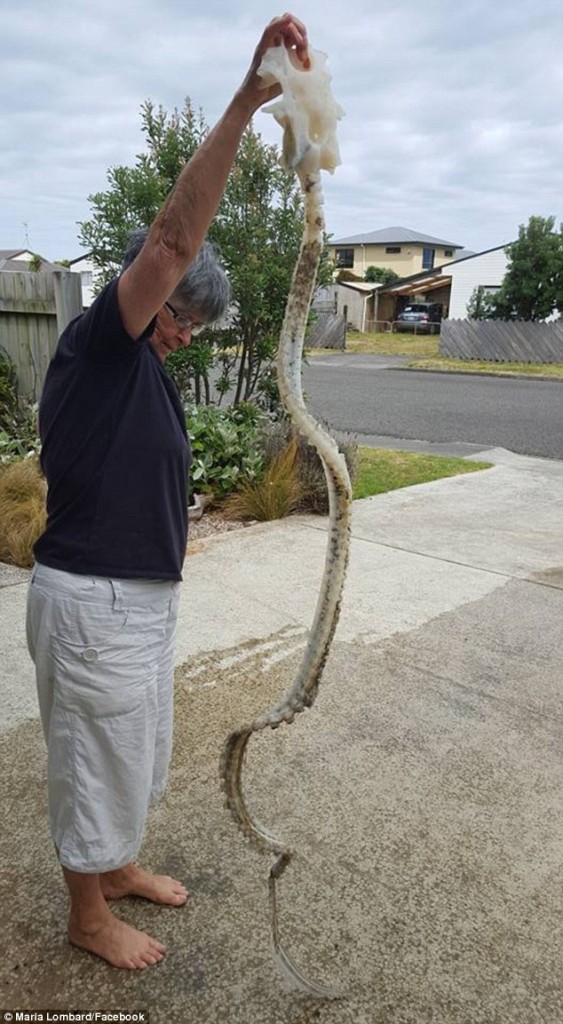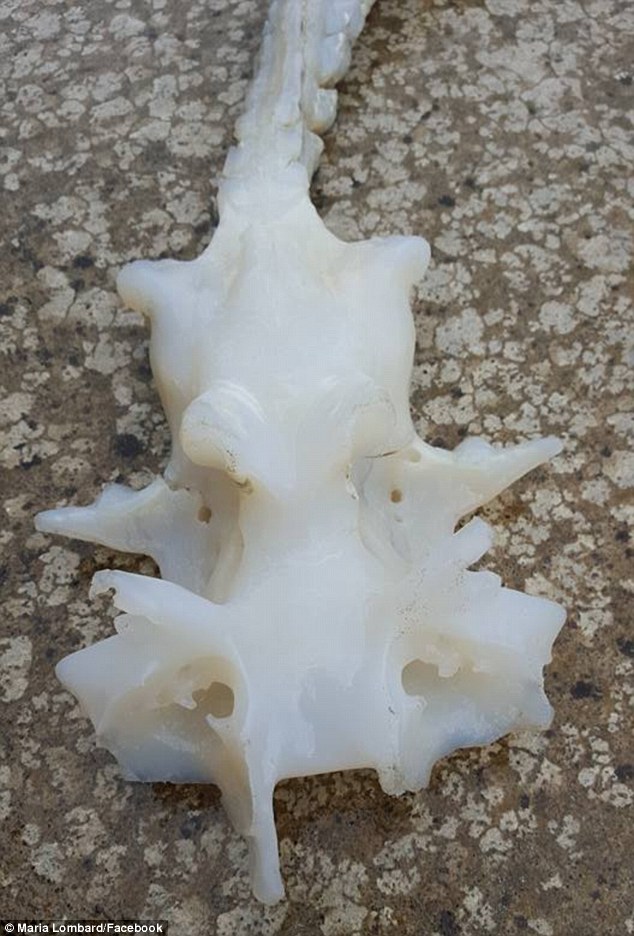 The skeleton, which measures little over two meters, was first spotted by veterinarian Maria Lombard at Waitarere Beach, north of Wellington, on Tuesday.