Temperature in this country reached 165 degrees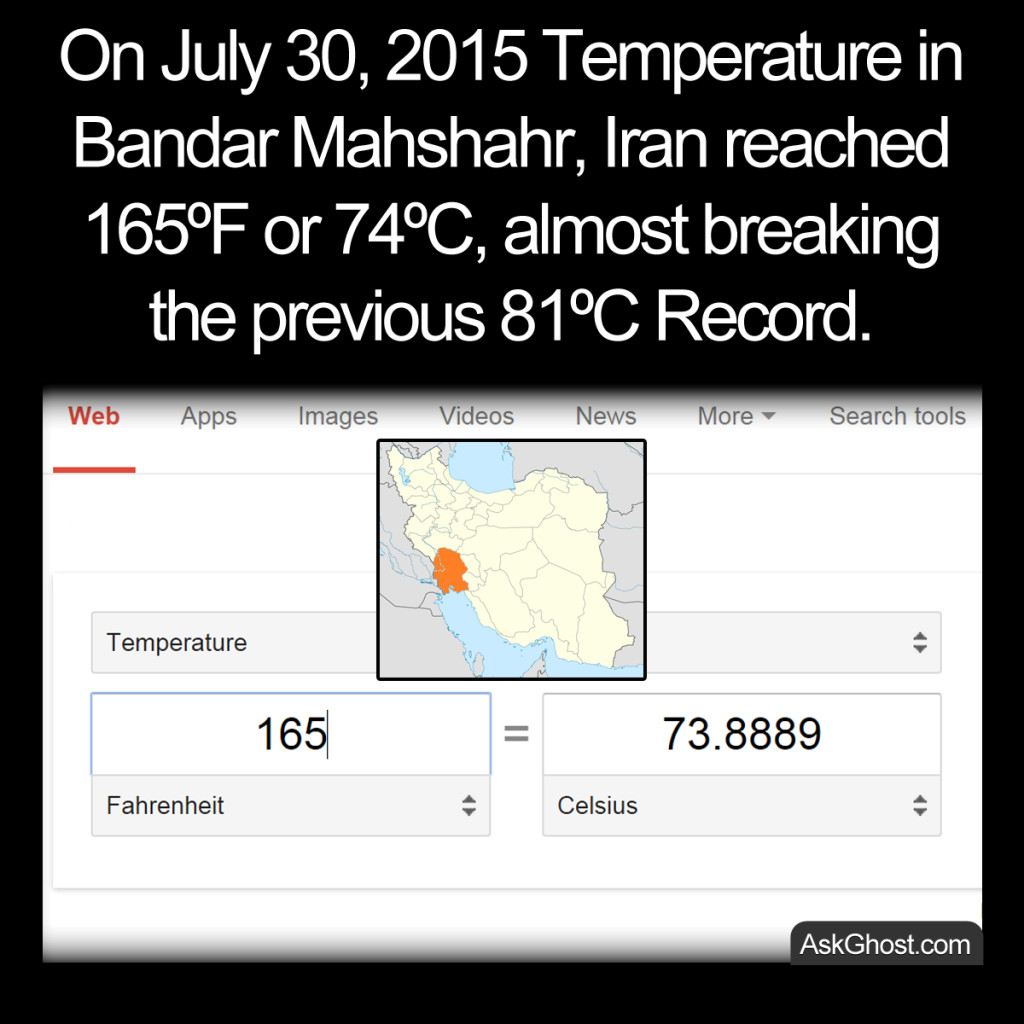 Those who are in denial of Global warming, need's to think again. As the city of Bandar Mahshahr, Iran recorded the not so pleasant 165 degrees Fahrenheit or 74ºc temperature.
Although 81ºc was the highest temperature ever record is still holding tight, which was also recorded in Iran.