Human Eating Snake was captured and cut open by villagers who dragged out the dead body of unlucky Indonesian man. This video is proof how dangerous and deadly nature can be.
Villagers reported hearing someone shouting in night before this video was filmed, little did they knew it was the cries of this poor man who was begging for help.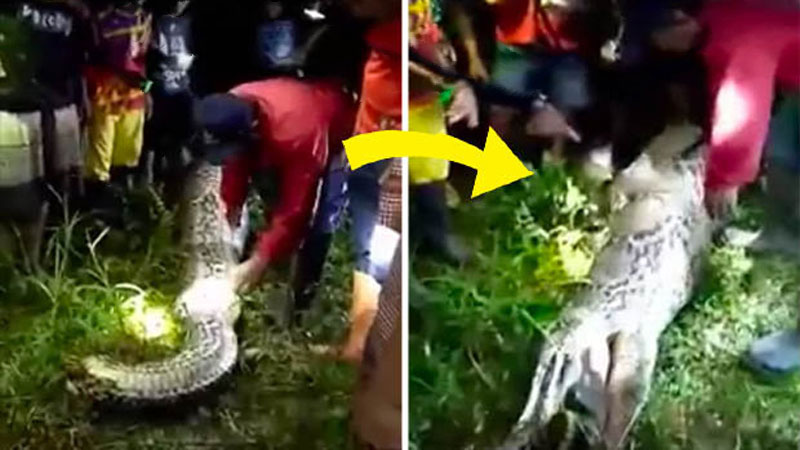 Even being a Ghost I almost pissed my pants, though 23 feet long snake did what it was suppose to do, he/ she was hungry and came near invasive human colony and ate unsuspecting human who was doing god know what.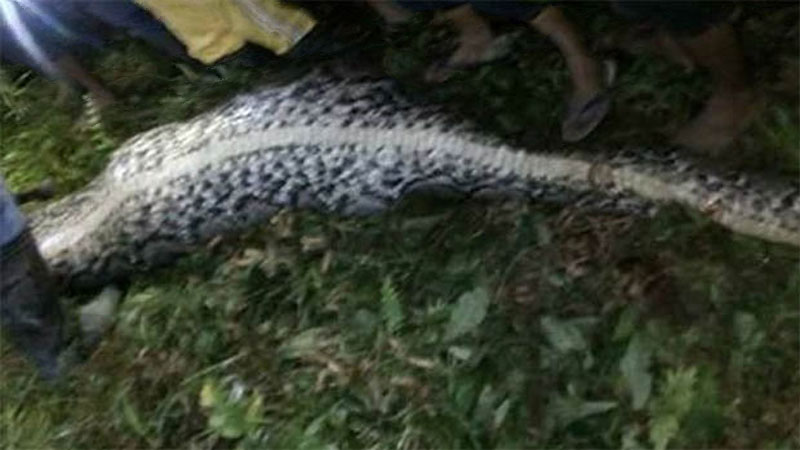 As you can see in the video large crowd of locals gathered around the Human eating snake, pretty soon one man started slicing it open.
ADVERTISEMENT
Village crowd went crazy when the body of 25-year-old Akbar was found – fully intact. TO everyone's shock poor Akbar was still wearing his shorts, boots and a T-shirt when he was pulled out of the belly of the Beast.
Akbar's wife, Munu, only found out about the incident when pictures and video emerged in the news about human eating snake incident in west Sulawesi, Indonesia.