Kay Pike is definitely world's best body paint artist, seriously some humans just blow my mind away, even though I am a ghost and this is not supposed to happen but it did.
As you can see in the video, Kay basically treats her gorgeous body as a blank canvas. She is well known to perfectly paint 2d comical character on her body. But this time, she has gone too far and painted bit Evilish character called Harley Quinn, who is also a badass villainess from the recently released movie called Suicide Squad.
If yo humans are done watching this video and feeling doing your very own body paint videos then let me warn you, you must have a brain of a monk and loads and loads of patience, as she spends countless hours just to painting a single look.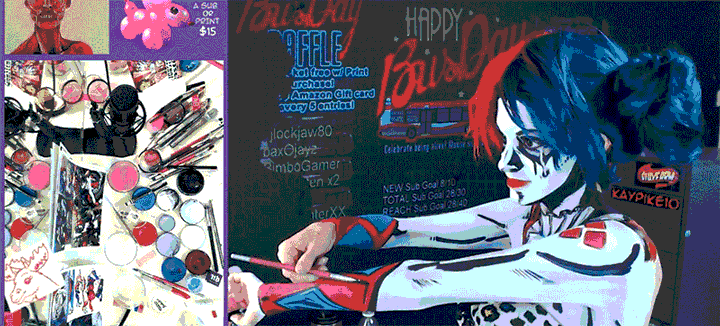 I am convinced that she looks as badass as harley quinn from Suicide Squad, who know if she get's to work in the sequel of the film.
If you're a fan of DC's Joker character, then do check out her body painting joker video by going on next page or by Clicking Here.